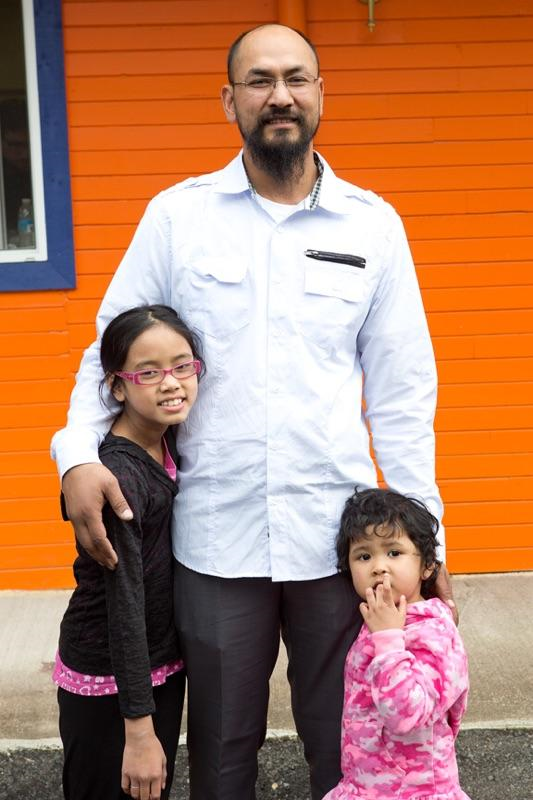 This is the story of

MANY UCH.
Many is a Cambodian refugee who has been fighting his order of deportation for almost 20 years. It is also the story of how refugees and permanent residents may be deported for mistakes they made in their youth – mistakes they've already paid their debts for.
Today, Many is a proud husband and father, a dedicated mentor and a nationally recognized advocate. He has a pardon from the governor of Washington, runs a nonprofit and has been appointed to a statewide commission on prisoner reentry.
But, in the eyes of US immigration law, he is still a "criminal alien."
---
Born into chaos
Many was born in Cambodia in 1976, in the middle of the genocide (1975-1979) orchestrated by the Khmer Rouge, which rose to power in the chaos of the US bombings of Cambodia during the Vietnam War.
In 1979, the Vietnamese army invaded Cambodia to expel the Khmer Rouge. Many, his mother, and his two older brothers were taken by the Khmer Rouge into the jungle as prisoners. They were separated from his father and spent a year foraging in the jungle until they were found and rescued by the Red Cross. His father had assumed that they had died and eventually remarried.
Many, his mother and his siblings spent time in several camps in Thailand for three years before arriving at a camp in the Philippines. Many was a bright kid and started to learn English in the camps.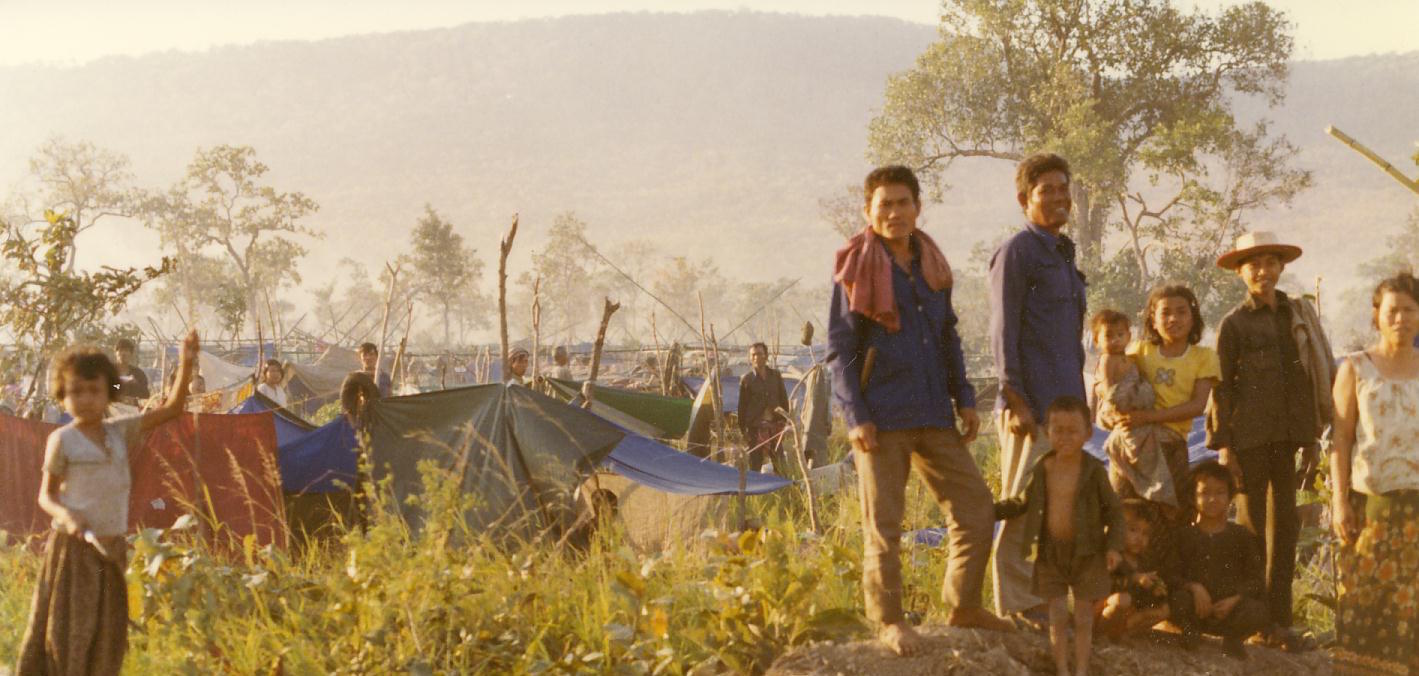 Finding refuge
On April 14, 1984 they were resettled in Richmond, Virginia, where they didn't know anyone. They were put into low-income housing and lived on welfare, with no one to help them adjust to life in a new country. A year later they moved to Seattle, to the rough White Center neighborhood where they knew some other Cambodian refugees.
Refugees from Southeast Asia are the largest community of refugees ever resettled in the United States. Over 1.3 million refugees were resettled after the war in Vietnam ended in 1975. Cambodian refugees were resettled across the country, but many families moved to join large communities in Seattle, WA, Long Beach, CA, Lowell, MA, and Philadelphia, PA.
Falling through the cracks
Many's family lived in poverty, like most other refugees from Cambodia who arrived in the United States penniless and deeply traumatized. His mother could not speak English and was unable to help him navigate the school system, which was ill prepared to meet his needs.
Many was put into an ESL program in an "alternative school" where little was expected of him. He recalled that many of the girls were pregnant and most of the boys were involved in illegal activity. Some of his classmates picked on him for being poor and different, and for getting off the bus in "the projects." He started to hang out with other kids in the ESL program who would defend each other if they got picked on. He sometimes got into fights.
By the time he was 14, he was hanging out with a large group of other Cambodian kids who would fight and steal to prove themselves to each other. Many felt trapped. He talked to his guidance counselor several times for help getting out of this cycle, but he did not know how. He got involved in drugs and guns.
Many Southeast Asian boys and young men turned to gangs, both for protection and for a support system. The following three stories illustrate how other refugee children also got swept up into the violence that surrounded them.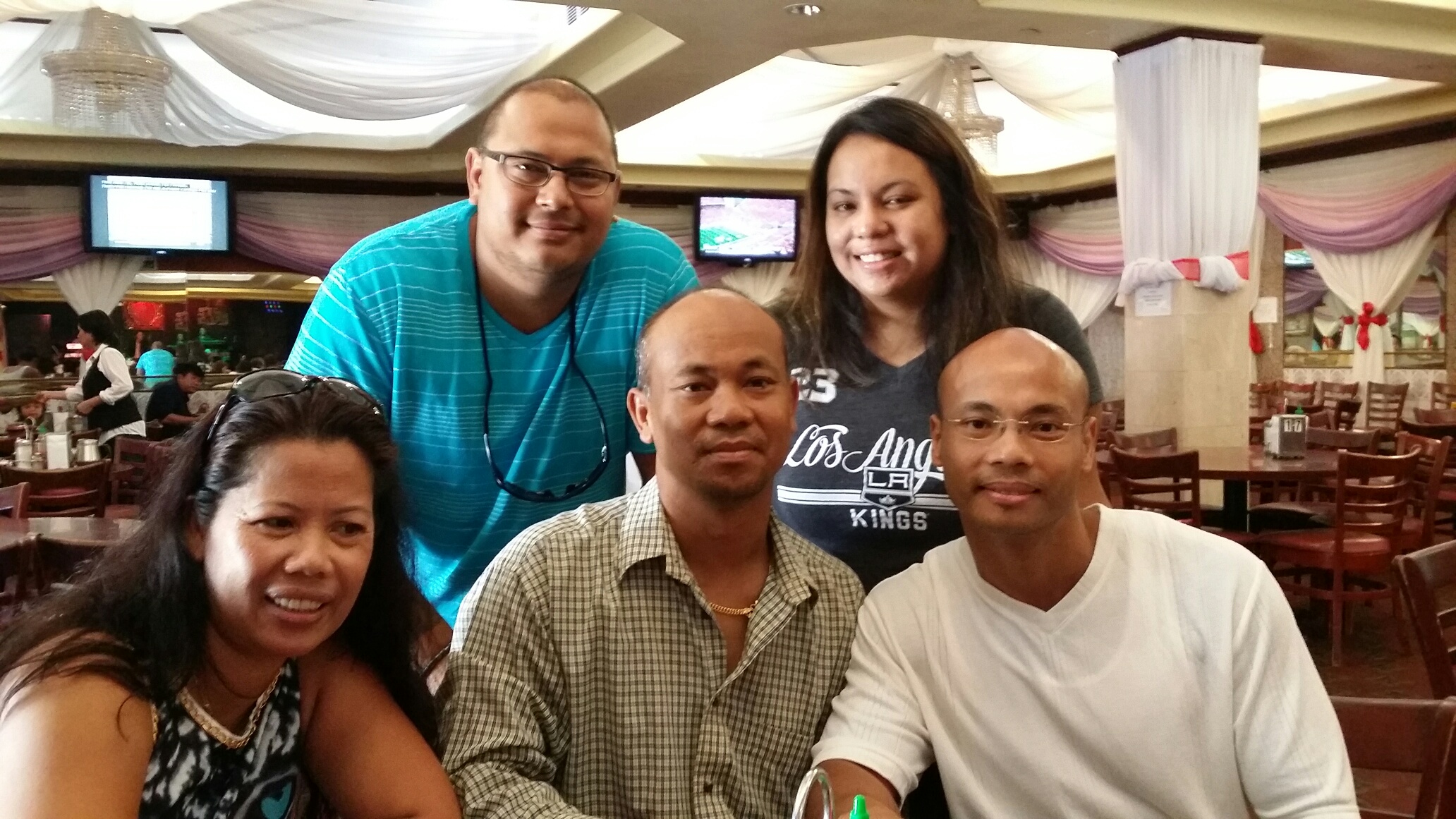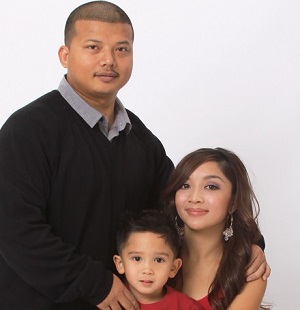 Rithy Yin
"When I was nine, my family moved to a neighborhood in Seattle where there was a lot of crime, drugs, and gangs. My older brother left when I was young and couldn't protect me, and I got bullied at school for being Asian and being poor. My mom was still in shock from surviving the war, she couldn't really help me either. So I had to start fighting back, and I got involved in some bad stuff. When I was 18, I got arrested for robbing a convenience store. No one got hurt, but I served 10 years."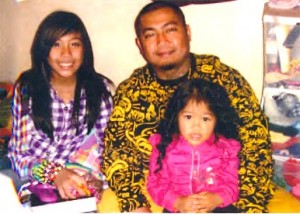 Leach Chhoeun
Leach Chhoeun came to the United States as a refugee from Cambodia when he was four years old, after most of his family was killed during the genocide. Like other refugees, Leach's family was resettled in an impoverished neighborhood plagued by gang violence and poor schools. Cambodian youth were picked on and began joining together for protection. By elementary school, Leach was in a gang. In 1996, at the age of 18, Leach was arrested and served one year in state prison. After getting out, Leach left gang life, got married, had two daughters, and started taking care of his frail mother. Over the next 20 years, his only brother was killed in a drive-by shooting, and his father and two sisters died of Lupus. When he was finally deported in 2015, his mother was left with no one.
Previous
Next
In 1994, when he was eighteen, Many was caught driving the getaway car during a robbery and spent three years in prison. He pled guilty to all charges, not wanting to take a plea in exchange for "snitching" on his friends. He did not know that this guilty plea would later guarantee his deportation. In 1996, Congress passed retroactive laws that made a conviction like his grounds for automatic deportation without judicial review. As a lawful permanent resident who had not yet naturalized, Many became deportable overnight.
While he was in prison, Many began to read books, teach himself immigration and criminal law, and take community college courses. He participated in an Asian American cultural group and mentored younger inmates. He learned to read and speak Khmer, the Cambodian language, and performed religious ceremonies in the prison.
---
1996 Immigration Laws: Automatic Injustice
Congress passed two laws in 1996 – the Antiterrorism and Effective Death Penalty Act (AEDPA) and the Illegal Immigration Reform and Immigrant Responsibility Act (IIRIRA) – that made it much more likely that immigrants with criminal convictions could be deported. Together, they:
Greatly expanded the number and types of crimes that lead to automatic deportation to include lower-level offenses and nonviolent crimes
Created fast tracks to deportation that bypassed seeing an immigration judge
Put many more immigrants in detention facilities while they fight their cases, without the option for release
Increased cooperation between Immigration and Customs Enforcement and local police
Let out and locked up
When Many was released in 1997, he was immediately handed over to the Immigration and Naturalization Service (predecessor to Immigration and Customs Enforcement). The laws passed in 1996 triggered automatic deportation, even for permanent residents like Many.
At the time Cambodia was not accepting any deportees. Many could see no end to his life in immigrant detention - the US had ordered him to be deported, but Cambodia did not want him. For two years, he used his self-taught legal knowledge to petition the government over and over to let him out. He helped organize hunger strikes and wrote letters to the press.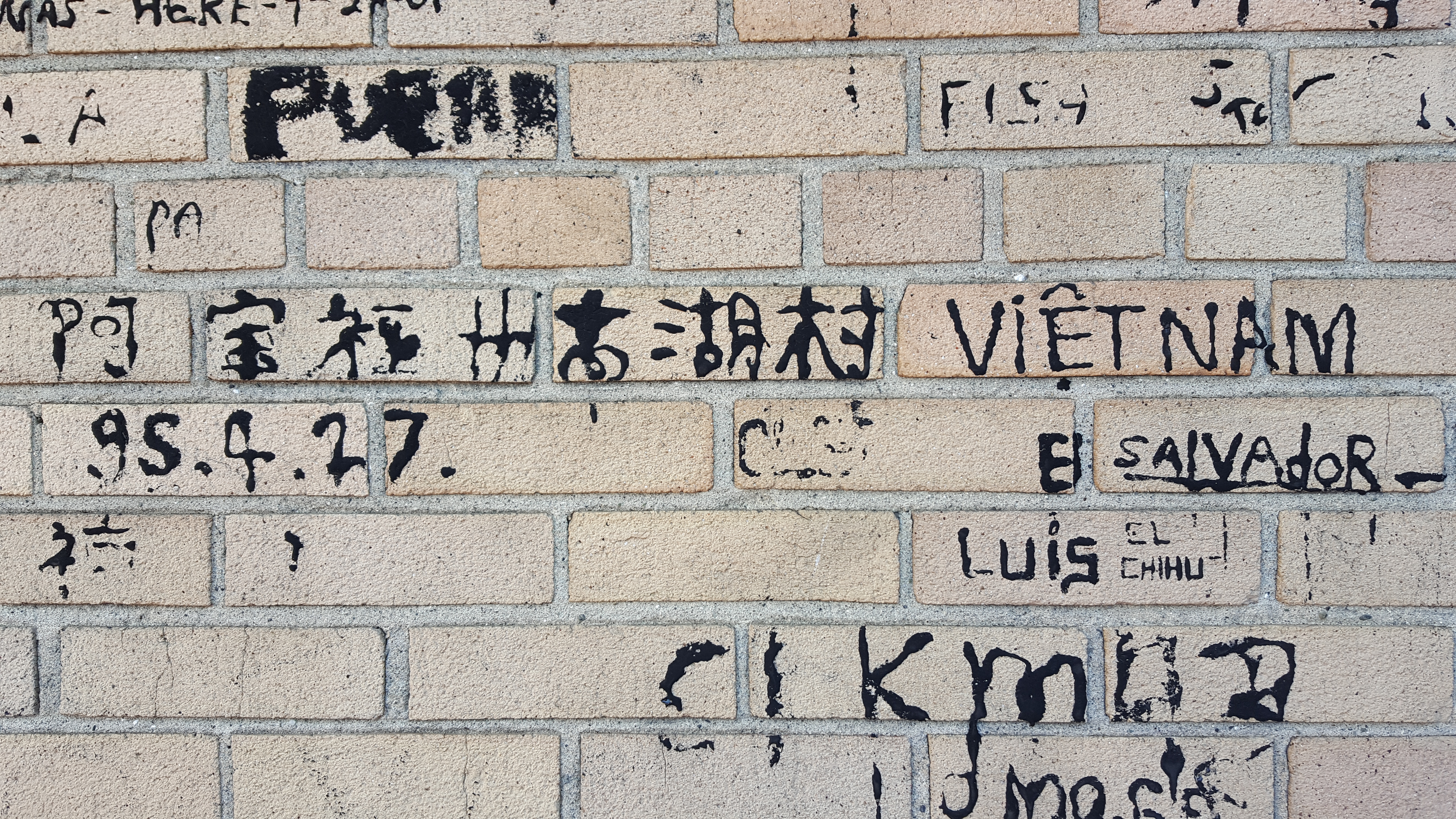 With the help of lawyer Jay Stansell, Many and others participated in a legal challenge to indefinite detention that resulted in a landmark Supreme Court case (Zadvydas v. Davis). During the years that the case wound through the courts, Many and others were slowly released from immigration detention, either by administrative relief or through court order.
In June 2001, the Court ruled that no one could be held longer than six months without a reasonable chance of being deported in the near future, which meant Many and the others could live their lives in the community until they could be deported.
Deportation limbo
Thousands of people with final deportation orders to Cambodia, Laos and Vietnam remain in the United States, unsure of when or if they'll be forced to leave.
Many could not be deported to Cambodia in 1997 because the country was refusing to accept deportees at the time. The same was true for Laos and Vietnam. Only in 2002 did Cambodia sign a Memorandum of Understanding with the US and begin to issue travel documents for a limited number of deportees - but only a few dozen per year. In 2008, Vietnam began to accept only deportees who arrived in the United States after 1995, excluding most people who came as refugees. Laos still has no repatriation agreement with the United States.
Because of these unusual agreements or lack of agreements, thousands of people with final orders to Cambodia, Laos, and Vietnam remain in the United States in immigration limbo - their Green cards taken away, but living and often working in the communities.
Fighting for justice
After Many was released, he worked hard to help other Cambodian youth avoid the mistakes he made. He returned to White Center and started a Little League team for Cambodian kids, and fixed up an old pool hall to serve as a youth center. He began to organize against deportation with other activists in the Seattle area with the group Khmer in Action, and used his self-taught legal knowledge to help other deportees navigate the system. He married and has two daughters.
In 2015, he started a group called F.I.G.H.T. (Formerly Incarcerated Group Healing Together) that brings an Asian American studies-based curriculum and support group in Clallam Bay prison.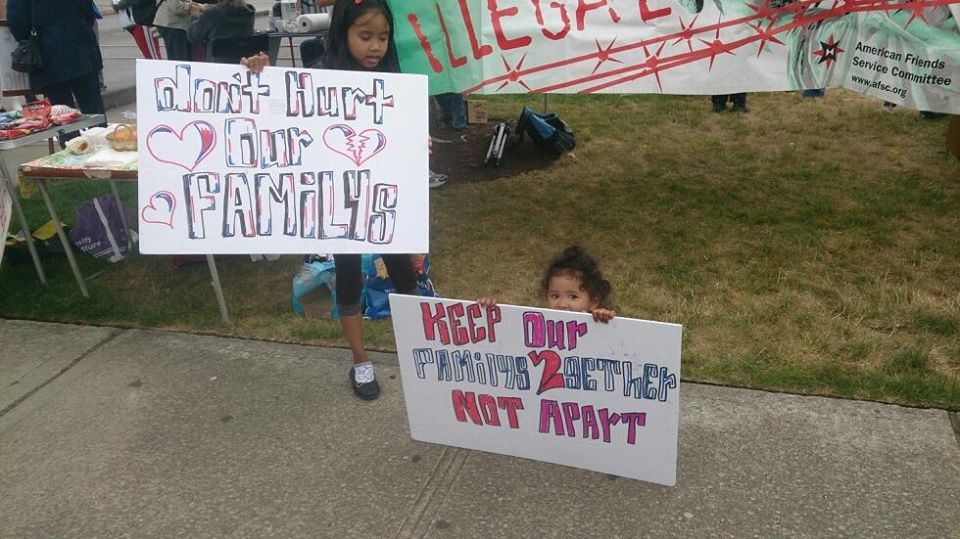 In 2010, Many was granted a pardon by Washington State Governor Chris Gregoire, and in 2016 he was appointed to serve on the Washington Statewide Reentry Council. However, the 1996 laws that made his deportation automatic meant that this pardon and his government service do not necessarily cancel his deportation. He remains on "the list" to be deported to Cambodia. He does not know if or when he could be taken from his wife and young daughters.
---
Take Action:
Call your lawmaker
Call your Senator or Representative to say that we need immigration policies that allow people like Many to demonstrate to a judge that they are not a threat to their communities - they are in fact beloved fathers, sons, activists, leaders, friends, and neighbors who have already moved on from the mistakes of their past. Learn more about the 1996 immigration laws that have pushed so many immigrants into the deportation pipeline for 20 years. You can also find your Senator or your Representative.
Sample script:
"I am calling to ask you to support legislation that restores due process to all immigrants, even those with criminal convictions, so that everyone has the right to tell their story to a judge before being deported. Deporting immigrants, refugees, and lawful permanent residents who have paid their debts to society and are supporting their families doesn't make us safer. Please take a stand for family unity and second chances."
Tweet
I stand with Many Uch. It's time to #Fix96 Tweet
Many Uch has paid his debt ten-fold and deserves to stay with his family. It's time to #Fix96 Tweet